NOVEMBER 2020- TEAMS MEETING- Basic Compliance Tips for Hazardous Waste Handlers

Our GLASC meeting for November was a successful Microsoft Teams "online" meeting hosted by Enviro Serve– https://enviroserve.com/
Our Presenter: Joe Menkhaus – Project Manager educated us on the Topic of : "Basic Compliance Tips for Hazardous Waste Handlers". –See pictures below.
Thanks again to Joe and Enviro Serve for presenting during our GLASC online event!
On behalf of the GLASC Executive Board, we hope our membership and their families are staying safe, healthy and positive!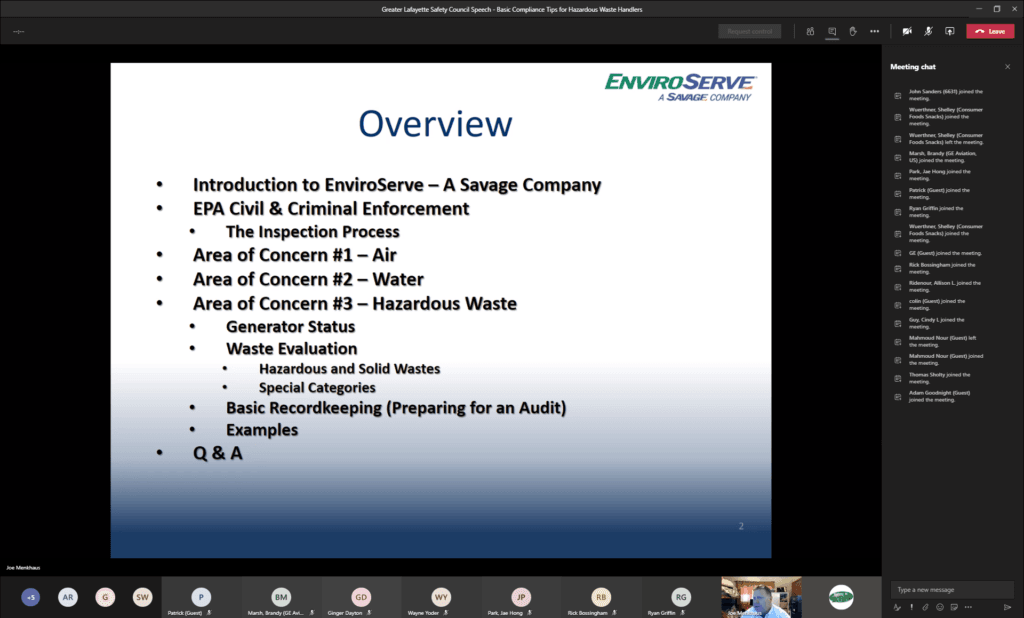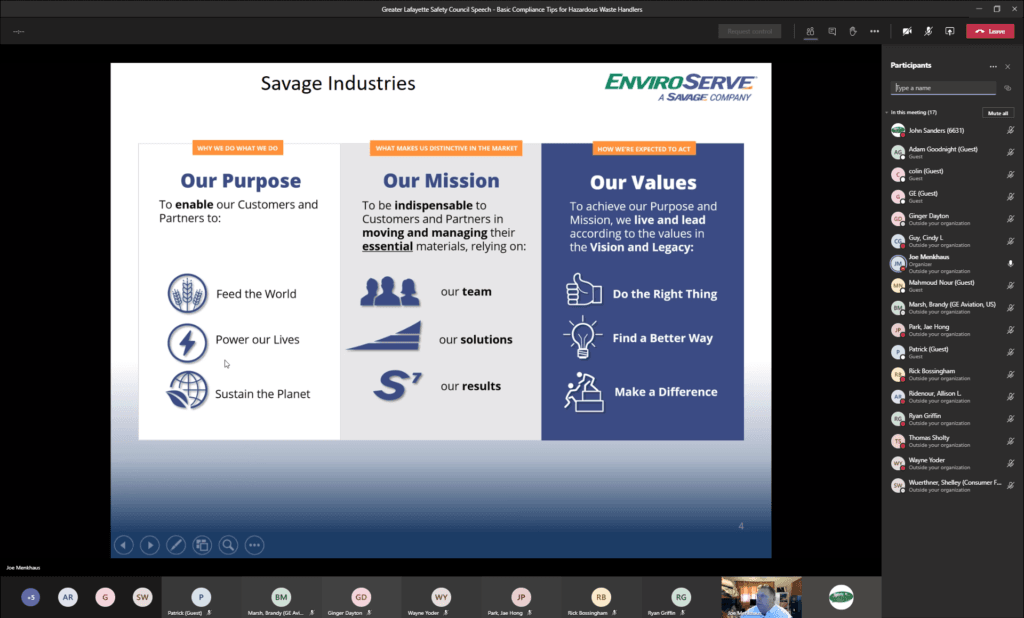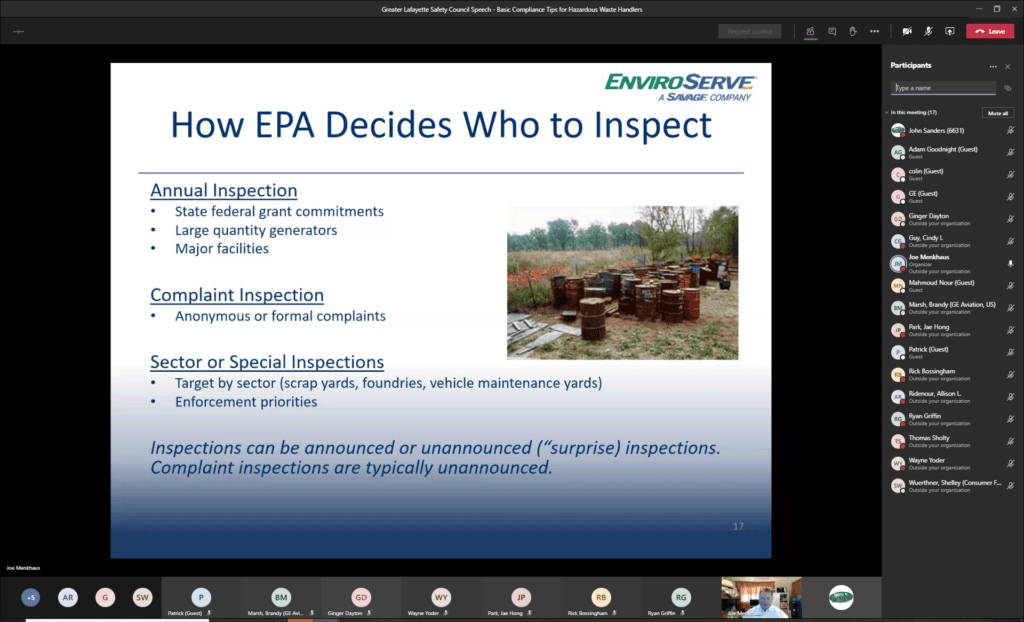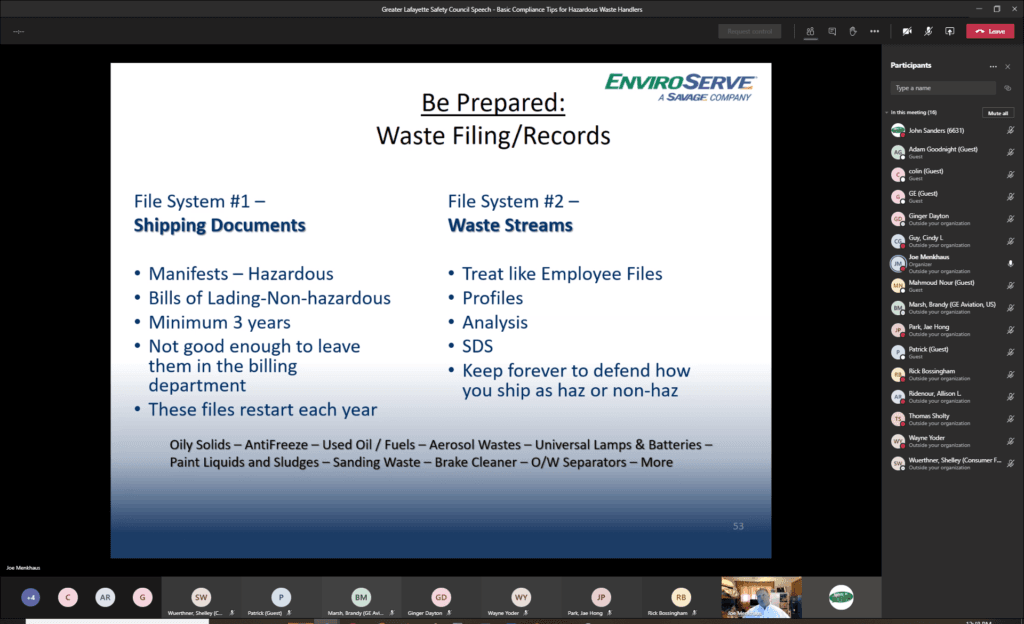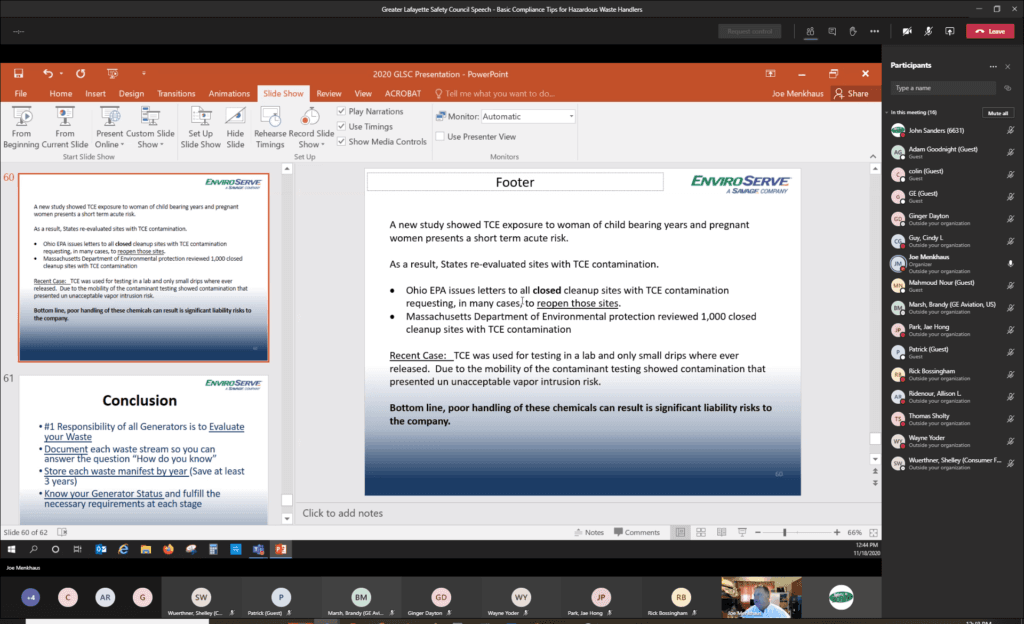 https://glasc.org/wp-content/uploads/2021/01/2020-GLASC-Presentation-EnviroServe-pdf.pdf