OCTOBER 2021- Diving Deeper into Confined Space Classification
OCTOBER 2021- Diving Deeper into Confined Space Classification
Our GLASC meeting for October was hosted at the DoubleTree by Hilton Lafayette East Hotel. The lunch was sponsored by the Greater Lafayette Area Safety Council.
Our Presenter: Kevin Beswick from RMS Safety educated us on the Topic of: "Confined Space Classification with a deeper dive into the topic". –See training pictures and PDF copy of presentation below. 
Thanks again to Kevin for presenting on this topic!
On behalf of the GLASC Executive Board, we hope our membership and their families are staying safe, healthy and positive!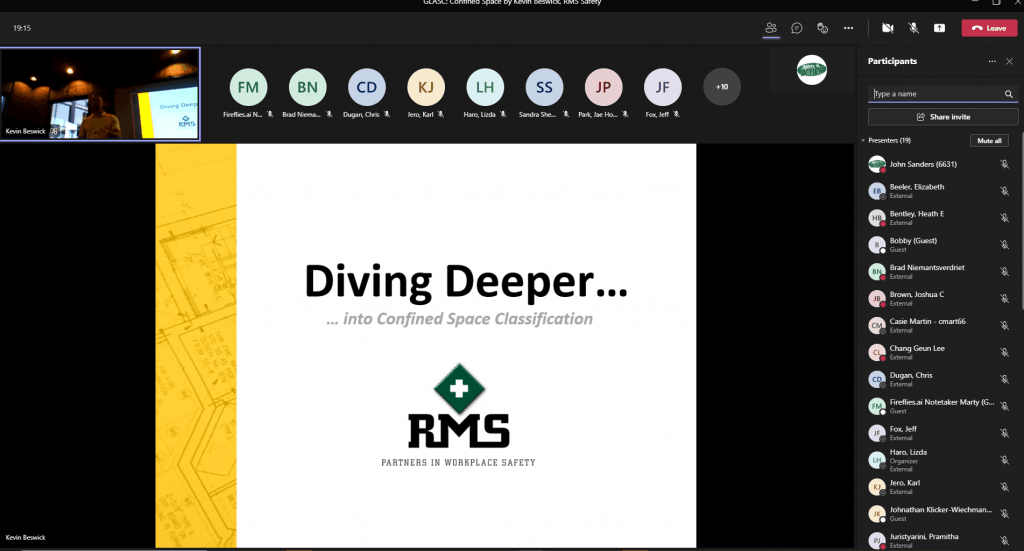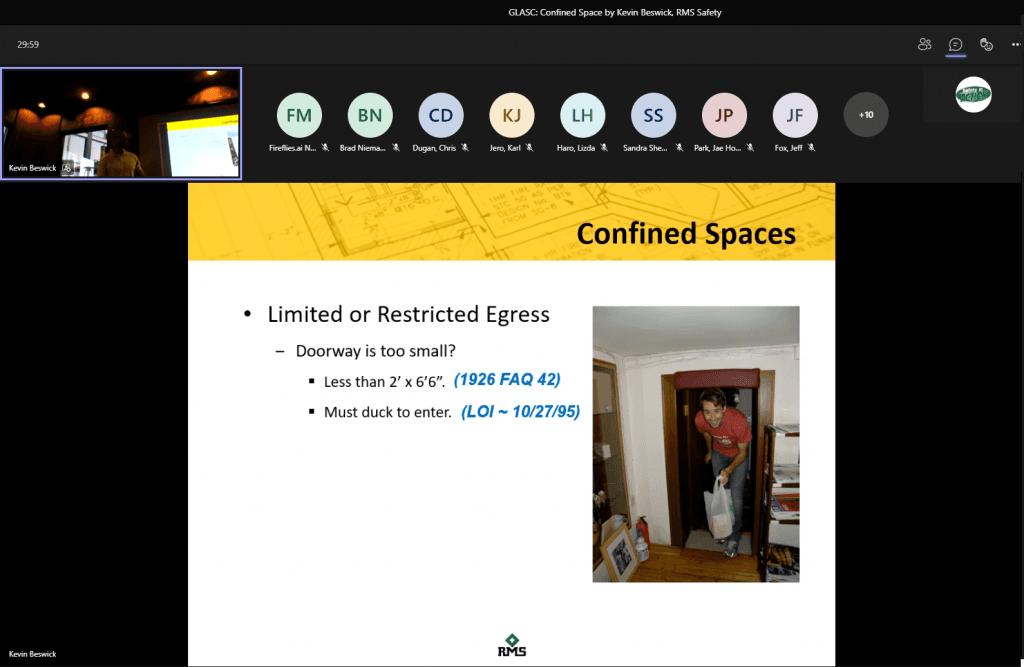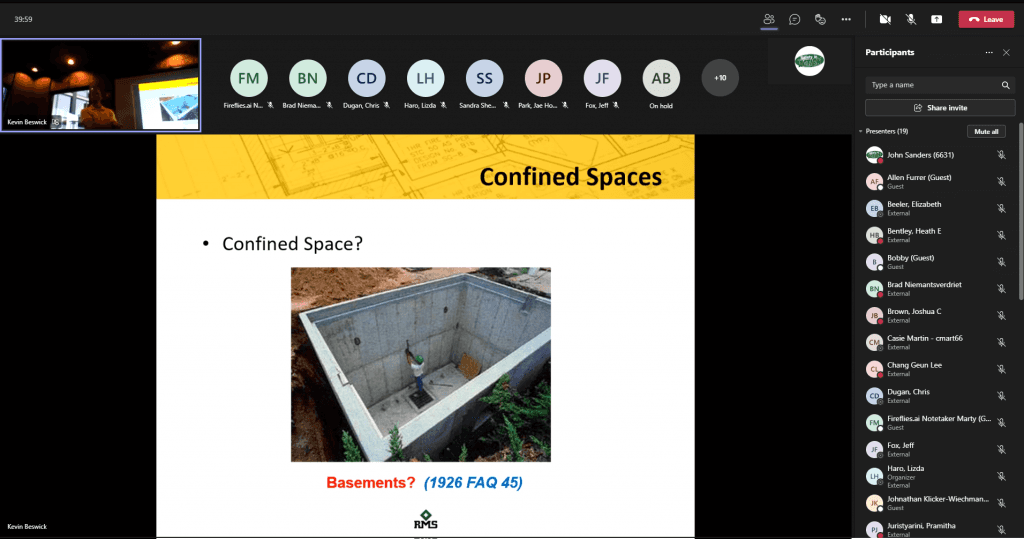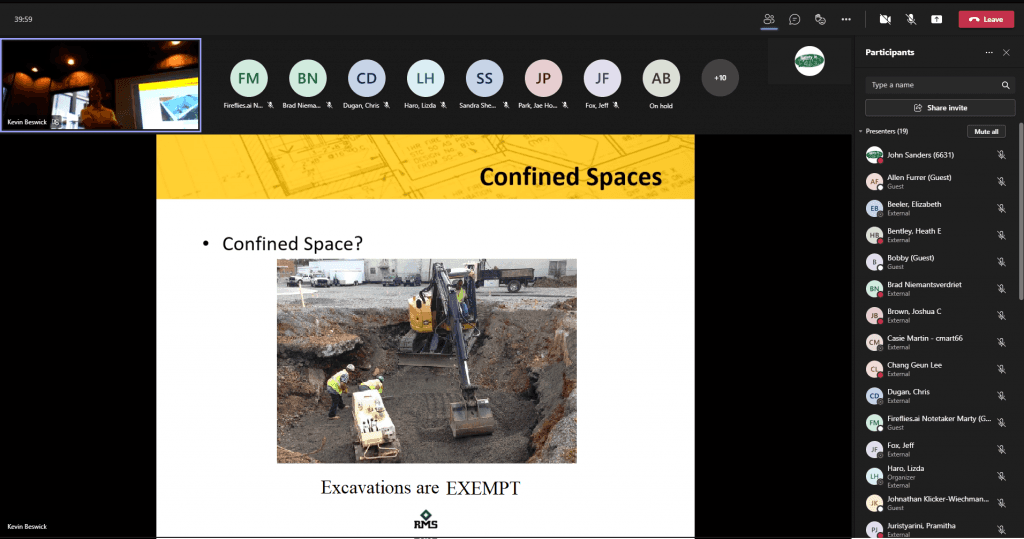 https://glasc.org/wp-content/uploads/2021/11/2021-GLASC-Confined-Space-Presentation-RMS-Safety.pdf