APRIL 2020 MEETING- WebEx
APRIL 2020 MEETING- WebEx

Our GLASC meeting for April was our first WebEx "online" meeting hosted by August Mack Environmental, Inc. – https://augustmack.com/
Our Presenter: Travis Bennett – Compliance Specialist, educated us on the Topic of : "Home – Office Ergonomics". Travis covered ergonomics and designing an ergonomic workstation at home or in the office – See pictures and information below.
Thanks again to Ed Callahan, Sally McNealy and Travis Bennett from August Mack Environmental, Inc. for hosting our 1st GLASC online event!
On behalf of the GLASC Executive Board, we hope our membership and their families are staying safe, healthy and positive!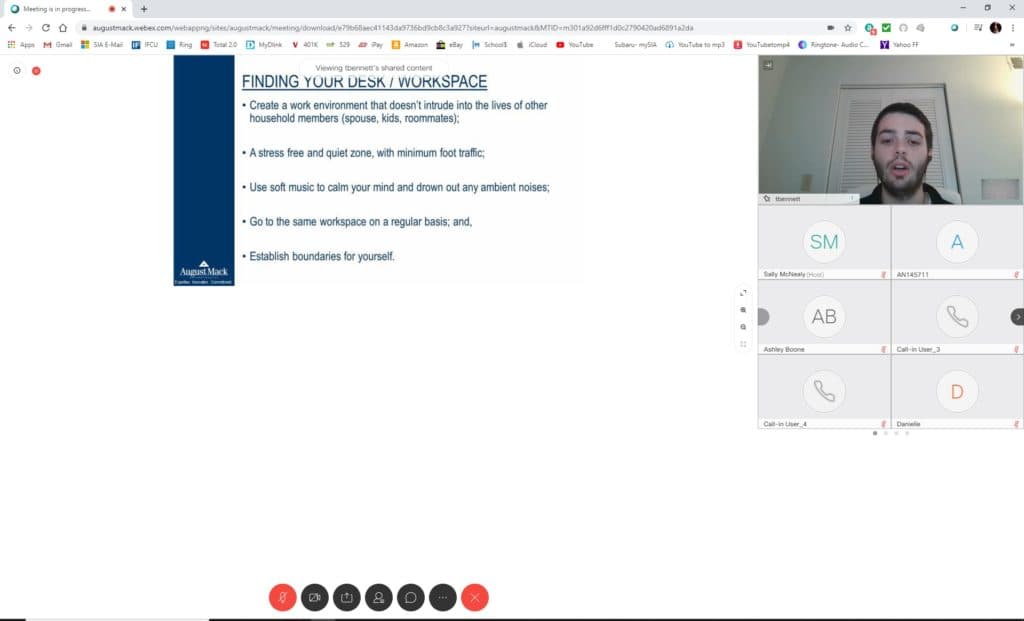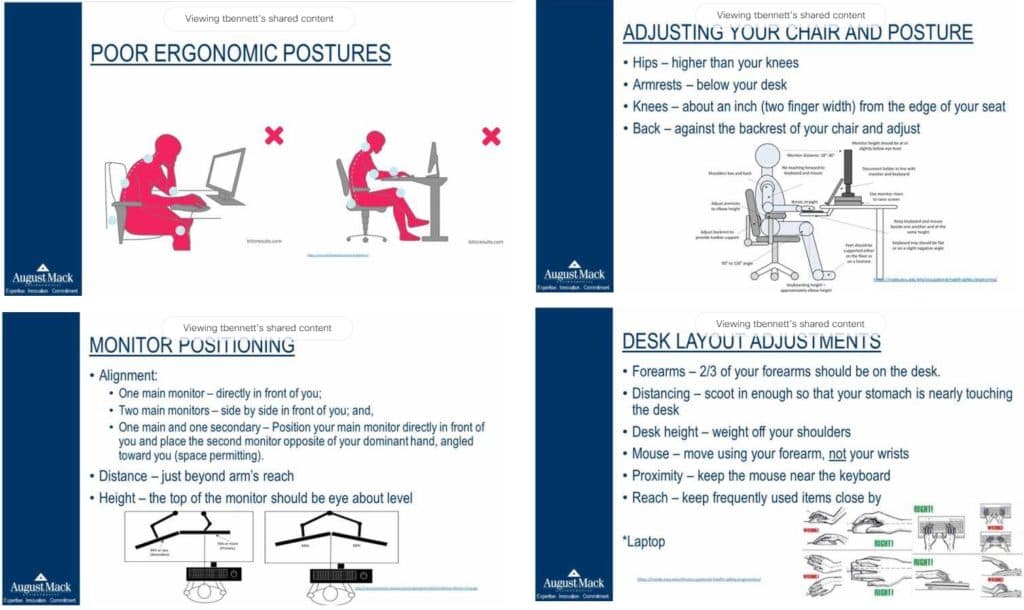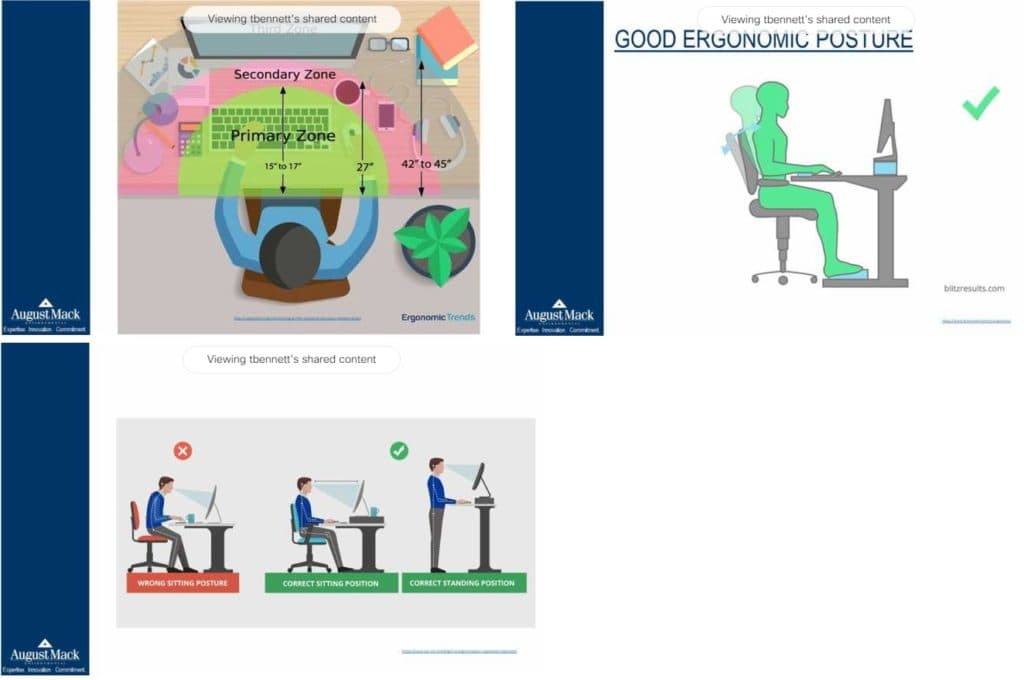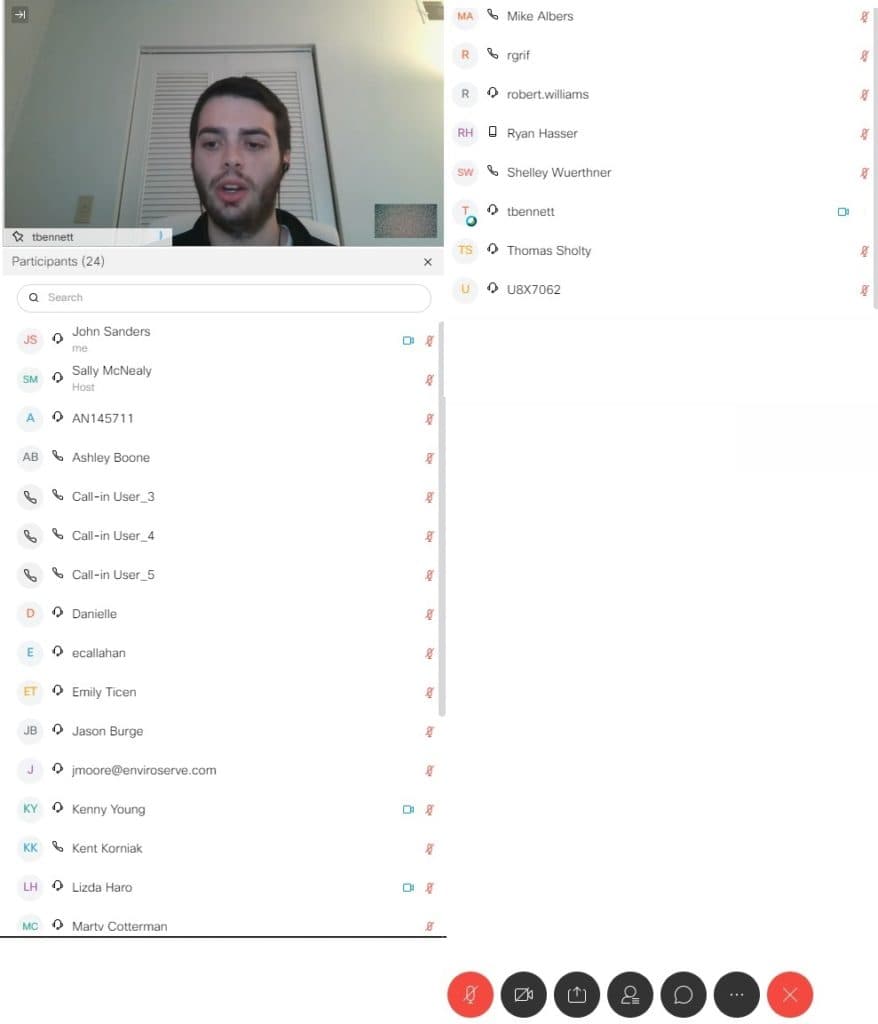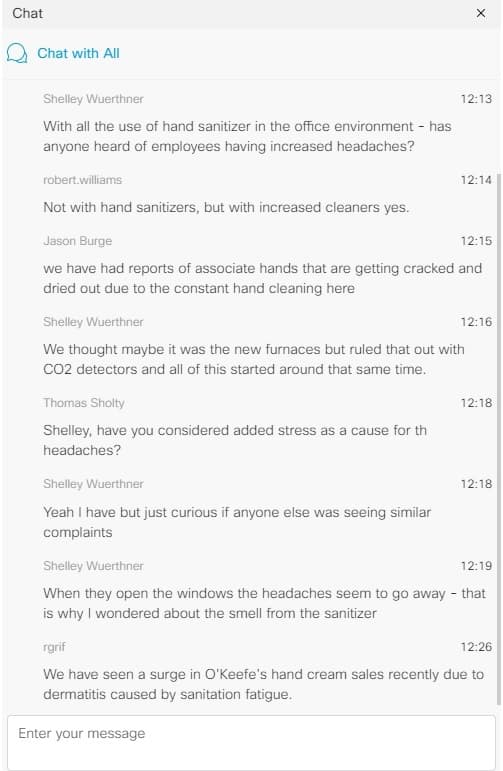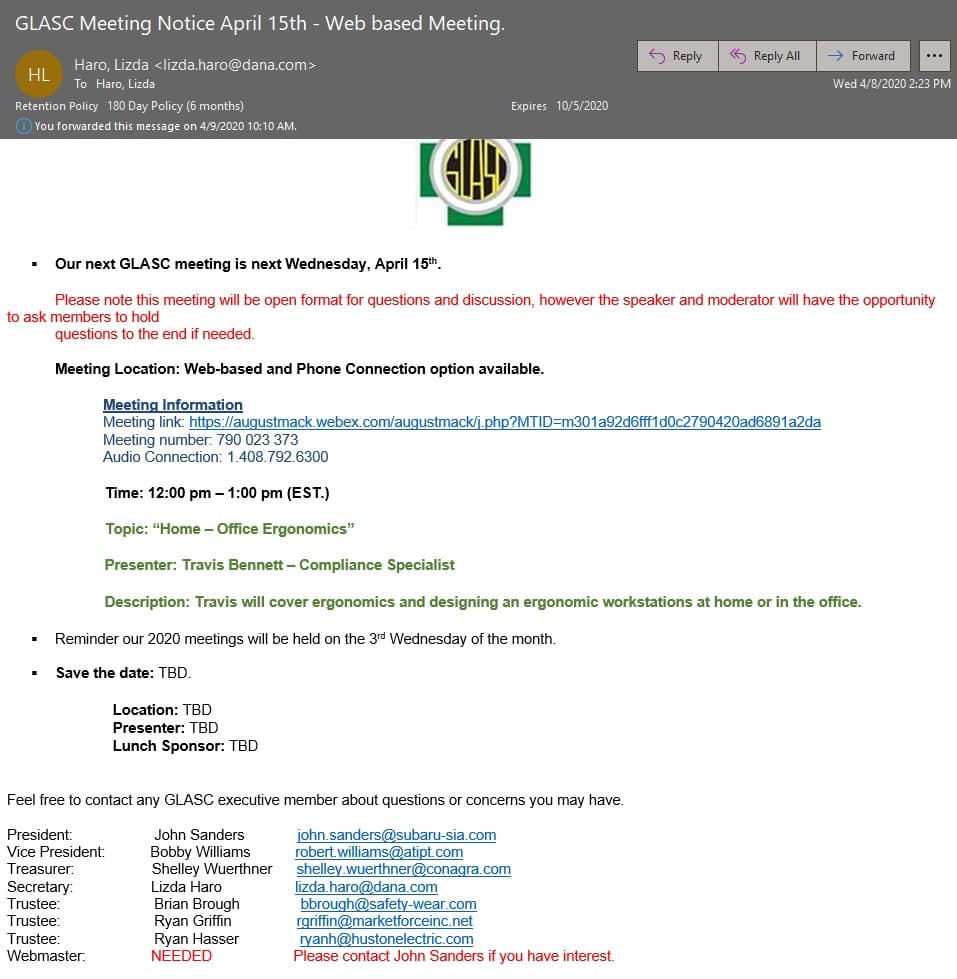 Home Ergonomic Presentation – https://glasc.org/wp-content/uploads/2020/04/Home-Ergonomic-Presentation.pdf
Website Links discussed during meeting- https://glasc.org/wp-content/uploads/2020/04/Links-discussed.docx